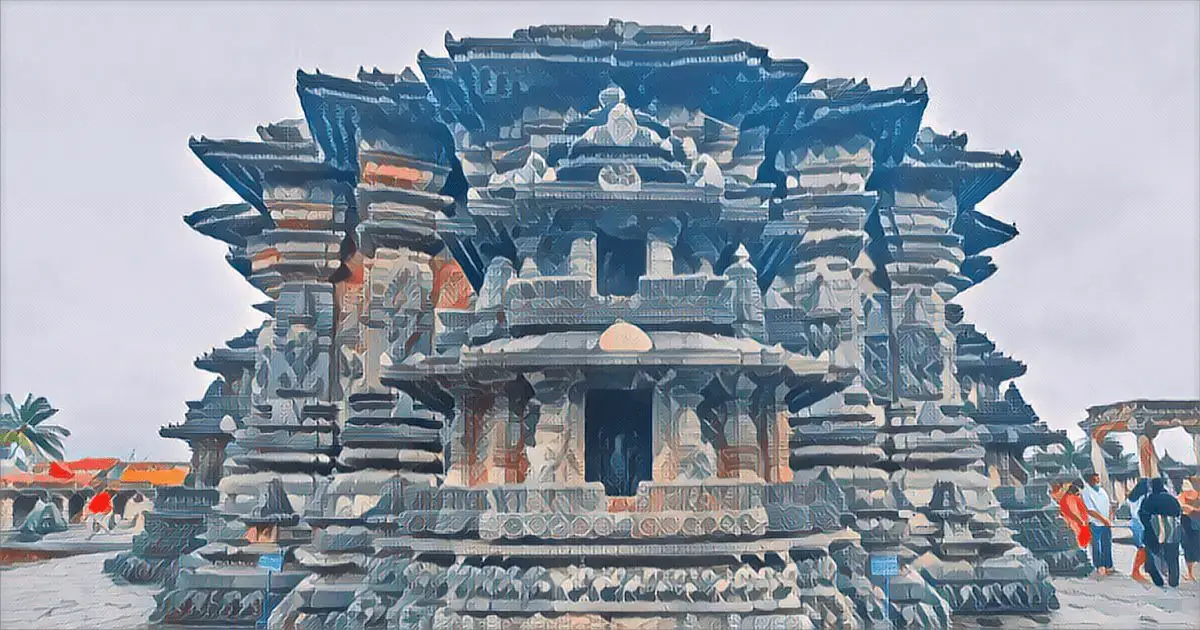 Karnataka Chapter
complete. Next travelling H2 2023 | 5D 4N | ₹19,999
			Bṛhat Anveṣī – Karnataka Chapter – brings to you 14 magnificent temples, in 3 different cultural regions, over 4 days, with a thrilling ride through the beauty of Western Ghats, coffee plantations, rainforests, mist-covered valleys, coastal backwaters, ancient waterways, sacred beaches and picture-perfect countryside dotted with coconut trees, paddy fields and terracotta huts. The temples included in the tour have magnificent architecture of at least 3 different styles: Hoysala architecture with its extremely fine sculpture and innovative śikharas; the stately elegance of the Vidyaranya temple in Sringeri; and the coastal Kanara architecture with sloping roofs, wooden pillars and draviḍa style prākārams.  Along with this, the Karnataka Chapter will acquaint you with the local cuisine, folk culture and living systems of our great heritage. Karnataka is a complete state in many ways as it has oceans, mountains, rivers and lakes; plantations, paddy fields and rainforests; and also every representative style of Hindu temple architecture. It displays the best of the natural and cultural beauty of India. The Karnataka Chapter of Bṛhat Anveṣī seeks to provide a glimpse of all of this in a brief but intense tour which will leave your wanderlust satiated and your knowledge of culture, elevated. 
		
Itinerary
Temples of karnataka
Click on the temples to open details.